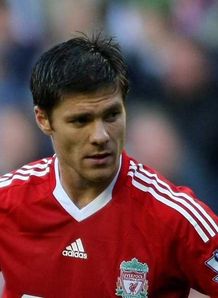 It looks like Xabi Alonso will still be a Liverpool player next season after Real Madrid director general, Jorge Valdano, admitted that the Spanish giants are unwilling to meet the current asking price.
Alonso, 27, has been linked with a move to the Bernabeu for several weeks now after it was claimed the player would be interested in a move back to his homeland.
Liverpool boss Rafa Benitez has insisted in recent weeks that Alonso is going nowhere, however it is thought that should a bid of £35 million be made for Alonso, that could well bring to an end Alonso's time on Merseyside.
Speaking about the possibilty of signing Alonso, Jorge Valdano had this to say : "Xabi Alonso is a priority if he fits into our budget, and this doesn't seem the case. We are very far from the figures that Liverpool have set out."
I'm delighted to see that Liverpool are holding firm. It's about time someone stood up to Real Madrid and said no, you can't have our player because at the moment is seems as though they are getting anyway they bid for. If you take into account some of the silly transfer fees this summer, I feel Alonso is worth even more than £35 million.
What do you think? Comments below please.